Meet Your Lean Consultant
Our Lean Consultant, Mr. J Ramesh Victor, has more than 20 years of experience consulting and has helped companies worldwide rise to achieve their full potential.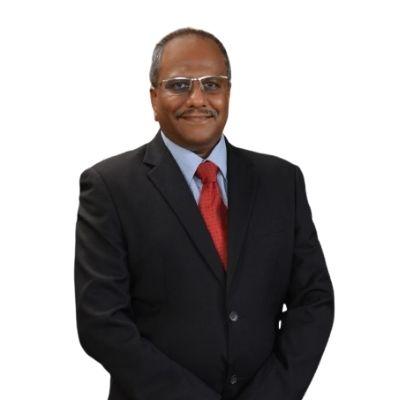 Operational Excellence through lean
CLIENTS ACHIEVEMENTS THROUGH LEAN
Reduced
Space Utilization
Increased
On-Time Delivery
* Known financial savings for clients exceeds RM 500,000,000 in total.
Cannot meet time to volume
Inventory control problems
High machine downtime
Loss of business due to factors above
Six-month engagement at clients shoop-floor identifying improvement opportunities and coaching improvement teams through hands-on activities.
Increased throughput by 21%
Reduced downtime by 40%
Financial savings: RM72,000,000
Very high lead time from order processing to shipment (about 20 days)
High raw material inventory
Two weeks of training & projects mentoring at shop-floor.
Reduced machine setup by 50%
Increased machine OEE
Financial savings: RM177,000
Automotive parts manufacturer
Very long lead time
High inventory level
Value stream improvement coaching
Shop-floor Kaizen projects
Reduced inventory by 30% leading to an estimated savings of RM3,000,000.
why choose our lean consultant
Major Consulting Experience
Provided consultancy and assessment services to small SME & Fortune 500 clients in operational excellence resulting in:
Reduced Cycle Time & Lead Time
Increasing Plant/machine capacity without adding capital investment
Reducing Operational Waste
Reducing Inventory
Quality Improvement
Cost Reduction amounting to Millions of Dollars
Reducing Changeover time
Setting Up Improvement Operating Systems
Introducing and managing Supplier Lean Initiatives
Improving machine performance through TPM
Warehouse Improvement
Total savings estimated over USD 500,000,000
Industries Consulted and provided training for: manufacturing, oil and gas, banks, hospitals, insurance and more all over Asia and in USA.
Major Trainings Conducted
Trained more than 10,000 people, certified more than 500 persons as Lean Masters and more than 200 persons as Six Sigma Yellow Belts. Numerous training conducted to groups (ranging from 5 to 35 persons) from production operator to Company VP level throughout Asia and in the USA.  Some of the training conducted from 2002 – current date
Lean Tools training:

Value Stream Mapping, Setup Time Reduction, Standardized Work. Kanban, Total Productive Maintenance, Theory of Constraints, Concepts of Toyota Production System, Lean Diagnostics, Visual Systems, 5S, JIT concepts, Performance Metrics, Lean & Cellular Layouts, Takt Time and flow management, Error Proofing (Poka yoke) and other Lean Tools

Lean Masters Certification Training
Theory of Constraint Boot Camp for Company MDs and senior executives
Theory of Constraint- Complex Problem Solving
Logical Thinking skills
Theory of Constraints- Critical Chain Project Management
Theory of Constraint – Bottleneck and Buffer Management
Value Stream Mapping Sessions
Lean & Theory of Constraints for Hotel, Hospitals, Banks, Construction & Administrative areas
Toyota Kata & Toyota Production System
Training Within Industry (TWI)
Design Thinking
Lean & Design Thinking for Hospitals
Six Sigma Yellow Belt
SPC, QC Tools
Problem Solving & QC Tools
Hoshin Kanri – Strategy
Leadership & Appreciative Inquiry
Public Speaking & Effective Management Communication
Management Skills
Effective Meetings
Facilitation
Youth Leadership
Design Thinking & Breakthrough Innovation
Strategic Planning
VUCA World Leadership
 and more…
Here's what past clients have to say
Ramesh Victor has demonstrated the ability of going into problem factories, and quickly turn around their manufacturing operations. Approximately 7 people in the whole of Seagate 45,000 possessed this skill set .
Lean Manufacturing in general opinion is too BIG and difficult to be achieved. But with Ramesh Victor as our trainer/consultant Lean has become easily understood by Belton candidates of all levels. Lean has become applicable in Belton.
The choice to go wide to give the big picture before drilling down to select areas delivering highest business impact, is a strategy that serves us well…Besides an average of 30 to 40 percent improvement in set up time, cycle time improvement from 6.5 to 4.2 days, we are also pleased to see a reduction in critical defects.
Mr Victor is one of the best trainer I have met so far. I was very impressed with the many life experience sharing of his. Helped me to create a real picture of how the tools taught apply in life.
consultancy and assessment services to small SME & Fortune 500 clients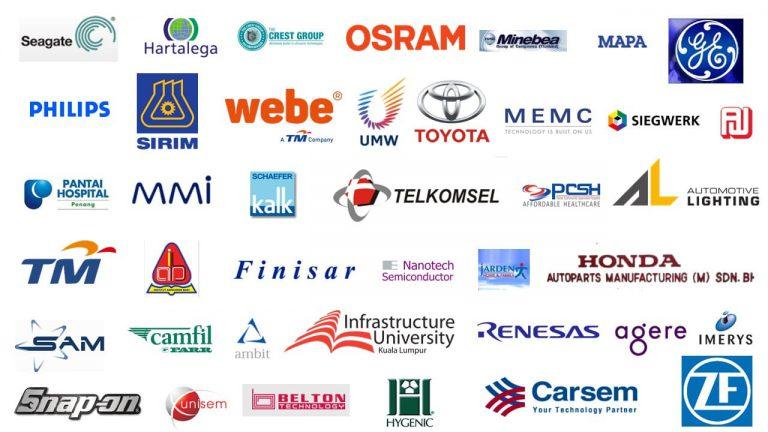 60 minutes Consultation Session with Lean expert
Business Strategy review for profitability
what's included in the session
60 Minutes of Consultation
This session is highly recommended for Company's Management only. Please ensure that they are of the following positions or have similar job scopes so that your company will be able to really benefit from the session.
Business Owner
C-Levels of the company
Director, Vice President, Chairman
Operation Manager, Finance Manager, Production Managers, Business Development Manager, HR Manager
To make the session more effective, we suggest not more than 5 persons should attend the session. 
free lean review session with your team