Through this Booth Camp, you will learn :
Operational Excellence and the Lean Revolution
The Toyota Production System
What is Lean Manufacturing
Concept of Flow and operational Excellence
The 5 principles of Lean
Understanding of Value- The Toyota 3M of Muda, Mura, Muri
The 8 Lean waste
Overview of Lean tools and methods and its application
Understanding Value Stream Mapping and critical Lean Metrics
The Lean Leaders skillset
The Lean Enterprise
Becoming an Enable – Certified Lean Trainer
Lean Success stories
Meet our Lean Master & Innovation Practitioner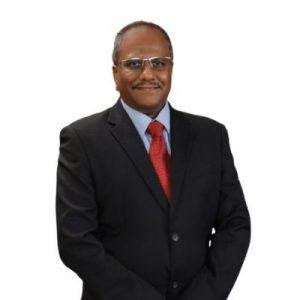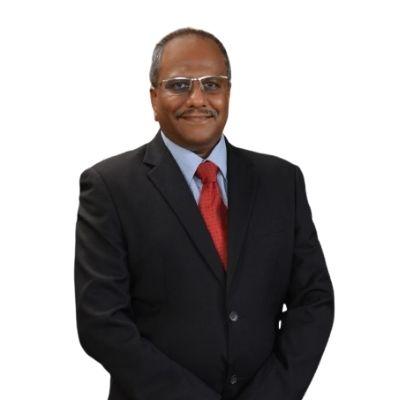 Mr Ramesh Victor is a Lean Practitioner certified in the US & trained directly by Former Toyota VPs in Japan. He has more than 20 years of practical Lean experience
Qualifications: 
LLB – UK, Diploma In Operations Management (UK), Lean Master Seagate Lean Academy, San Francisco, USA, Certified Six Sigma Practitioner, Professional Consulting & Diagnostics Seagate Lean Academy, Theory Of Constraint, 2002 Seagate Lean Academy, USA, Toyota Production System, Certified Innovation Practitioner (USA), Senior Production Coordinator Carsem (M) S/B 1993-1997, Senior Production Superintendent Penang Seagate Technology (M) S/B 1997 – 1999, Senior Corporate Lean Consultant (Manager) Seagate, Founder & Principal Consultant Advanced Manufacturing Consultancy Sdn. Bhd. (2001 till 2017), Founder & Principal Consultant Innovare Solutions (2017 – present), Operational Excellence & Leadership 4.0 Consultant & Trainer at Elev8 Asia Sdn Bhd
Major Consulting Experience: 
Provided consultancy and assessment services to small SME & Fortune 500 clients in operational excellence resulting in:
Reduced Cycle Time & Lead Time
Increasing Plant/machine capacity without adding capital investment
Reducing Operational Waste
Reducing Inventory
Cost Reduction amounting to Millions of Dollars
Reducing Changeover time
Setting Up Improvement Operating Systems
Introducing and managing Supplier Lean Initiatives
Improving machine performance through TPM
Warehouse Improvement
Total savings estimated over USD 500,000,000
Industries Consulted and provided training for: manufacturing, oil and gas, banks, hospitals, insurance and more all over Asia and in USA.
Ramesh Victor has demonstrated the ability of going into problem factories, and quickly turn around their manufacturing operations. Approximately 7 people in the whole of Seagate 45,000 possessed this skill set .
Lean Manufacturing in general opinion is too BIG and difficult to be achieved. But with Ramesh Victor as our trainer/consultant Lean has become easily understood by Belton candidates of all levels. Lean has become applicable in Belton
We find your training and coaching sessions informative, practical and professionally delivered. The choice to go wide to give the big picture before drilling down to select areas delivering highest business impact, is a strategy that serves us well…Besides an average of 30 to 40 percent improvement in set up time…, cycle time improvement from 6.5 to 4.2 days…we are also pleased to see a reduction in critical defects
Ramesh is experienced trainer and simplified the program with useful activities.
I really liked the trainer's passion and vast knowledge and experience.
Really enjoyed the online - "casual", case sharing by the trainer, sharing of templates which is helpful.
Join our Lean Management Booth Camp for the low price of RM 300 per pax. Offer till 20 Sept 2021
Name: Elev8 Asia Sdn Bhd
Bank: Alliance Bank
Bank Account: 120880010100225
Send receipt to enquiry@enable-mi.com or via WhatsApp to 016-432 5651 to make payment or to ask for more details