A Powerful Secret That Everyone Heard of it But Never Know How to Start
Complete Design Thinking Training Course with Practical + Group Coaching
Learn & start implement design thinking in your business now!
Design Thinking is a process to understand a problem from a users perspective and to attempt alternative strategies to overcome the problem. Design thinking usually involves 5 steps.
Understand: To imagine what the user may be thinking or feeling
Define: To piece together information to figure out the core problem
Ideate : To generate ideas to overcome the problem
Create : To test out the solutions generated
Evaluate : To evaluate the solution and make necessary improvements
these companies achieved
business growth by focusing
on design thinking
Original Price: RM 1099/pax
Original Price: RM 599/pax
how can design thinking
help your business?
5 important steps of
design thinking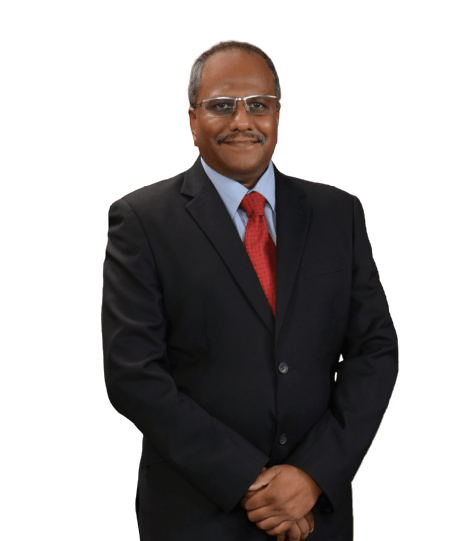 Lean Master & Six Sigma Green Belt
Our Lean Consultant, Mr. JR Victor has more than 20 years of experience consulting and has helped companies from all over the world to rise up to achieve their full potential.
Helped clients acquire hundreds of Millions of Dollars in savings due to operational improvement and innovation
Trained more than 10,000 people across two continents and certified more than 500 Lean Masters
30 Years experience in Manufacturing Operations and certified Lean Master (USA & Japan)
Trained by former Toyota VPs in Japan on Toyota Production System, Hoshin Kanri (Strategy) & Leadership
"I was surprized how the simple to learn and apply tools of Design thinking can turn even a person like me to become an innovator. I never thought it was possible. A real eye opener."
"This workshop taught me how to be courageous, be playful and able to change and innovate. It was excellent and exciting for me. Learnt a lot on both days. I will be able to use the Design Thinking skills both in my work place and my daily life"
"We have been very keen to improve our services through innovative thinking skills and this masterclass came in handy for me to implement the approach."
12th May & 14th May 2020 | 10:00 to 12:00 | Total 4 Hours Training
Day 1: What Is Design Thinking & How it Works (12 May 2020)
How great companies have used Design Thinking to achieve great innovations and grow
Examples of Design Thinking around us
Why Innovation is a CRITICAL factor in business recovery
The Formal Design Thinking Process
Understanding Users/Customers the key to Design Thinking Success- Learn through simple case study and short exercises
DAY 2: Being Creative and Designing Customer Experience (14 May 2020)
How to be creative
Introduction to Tools and Methods of Creativity
Creating Customer Experience through prototyping
Insights on how Design Thinking may be used in our own business scenario
in Advanced design thinking
19th May 2020 | 14:00 to 18:00 | 4 Hours Training
Assigning Real case-study from participant teams
Tools of Empathy- How to Understand User needs using various methods
Workshop on Empathy Mapping and Customer Journey Mapping
Group presentation of What customer problem to solve based on Empathy mapping
Module 2: Creative Ideation
Key Tools of ideation

Seven Options
Heuristic Ideation technique
Design Matrix

Exercise of using the tools to ideate solutions to problems identified
Prioritizing Solutions & Group Presentation
Group exercise to create a prototype solution using virtual methodologies

Wire Framing
Story Boarding
Virtual modelling

Presenting Prototype and assess user-experience
Module 4: Using Design Thinking in your organization
Key requirements
Next step Immediate actions
Get the FREE
Design Thinking tool
Learn how to implement
design thinking now!
This is Online Live Training, Not Pre-Recorded Video!
You can have interaction with Trainer anytime.
advanced design thinking
Additional Group Coaching + Activities
Everything in Basic Design Thinking

Case Study from Your Own Business

Team-synergy and Collaboration

Virtual Activity Based Learning

Prototype and Assess User-Experience

Group Coaching with Activities

e-Certificate by Training Provider
Basic Design Thinking
2 Hours x 2 Days Online Live Training
Learn What is Design Thinking

Design Thinking Methods & Tools

Case Study on Market Leaders

Design Thinking Success Formula

Hands-on Exposure Activities
Grab this opportunity to learn & transform your business/organisation during this period!